Podcast Transcript
Tamala Baldwin had the opportunity to be a guest on the 7th Matrix podcast and it is now available for your consumption. We encourage you to support this platform, because it was one of the first entertainment platforms to spotlight our growing series. Please read on for more details about the interview and their writeup.
Tamala Baldwin is the creator, producer, and star of the modern fantasy dramedy web series BUBBLY BROWN SUGAR. The series is the story of Jewel and Cal, two young, Black, New York City-based entrepreneurs who are destined to meet and become soul mates.
The show centers on Jewel Patterson (Tamala Baldwin), a vivacious and effervescent Black woman who is also a successful entrepreneur based in New York City. Jewel loves life and lives it with unrelenting zest as she builds her business, Bubbly Brown Sugar, into a powerhouse lifestyle brand and vlog. She is also deeply spiritual and believes the energy we place into the world helps create our reality. Jewel is also experiencing vivid, erotically-charged dreams about a man she believes is her soul mate. Her business partner and best friend, Kwame (James Pierce III), believes these dreams to have no real substance.
Except they do.
The man Jewel is dreaming about is very real. His name is Caleb Johnson (Rich Lowe) and he is having his own dreams about Jewel. It seems Jewel and Caleb are destined to find each other in real life, and the web series will chronicle their journey towards each other, love, and destiny.
I've had the pleasure of viewing the first two episodes and the show feels like a sorely needed balm – especially given the very uncertain times we are currently living in. The two words I can best use to describe Bubbly Brown Sugar are joyous and life-affirming.
Baldwin has written a romantic odyssey that is another much welcome rebuttal to the stereotypical and negative images of Black and Brown people in media. Tamala joins us on the podcast to discuss the inspiration for the web series, why she feels complex and nuanced representations of BIPOC is still critical in the media landscape. She also shares how the COVID-19 pandemic affected the distribution of her award-winning series.
About The Author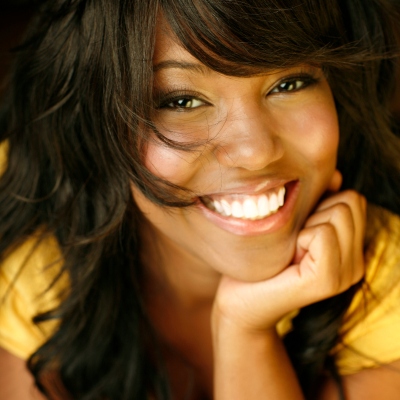 Tamala Baldwin
Tamala Baldwin is a screenwriter on the rise and is known for her series Bubbly Brown Sugar, Our Love and Tribe which is currently in development.